Learn How to Build a Shed Ramp
There are a lot of high-quality pre-fab sheds available on the market. Avoid the big box stores, and you'll find plywood floor and wall sheathing, 16″ oc framing, architectural shingles, and even vinyl siding and other upgrades. One thing that is commonly not included is the shed ramp. Fortunately, shed ramps are not difficult to build and today's article is going to take a look at one way to build a shed ramp.
The site for this shed is quite sloped so we built a post-and-beam shed foundation, and a local distributor just delivered this beautiful new shed. Now it's time to build a shed ramp.
Building a Shed Ramp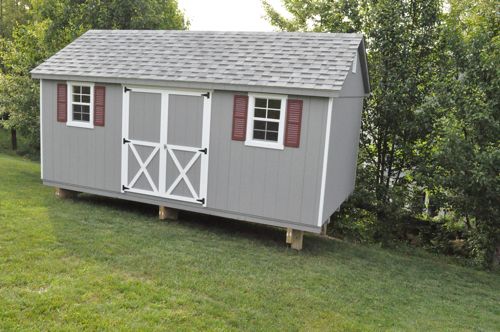 For this project we used pressure-treated lumber, lag screws, galvanized screws, paverstone base, solid concrete block and 5/4 deck boards.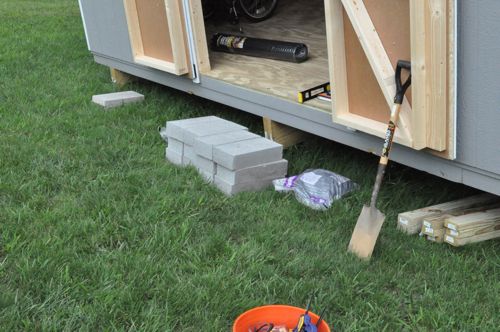 First we ripped a 2×6 to create a flush surface before attaching a "ledger board" underneath the shed doors.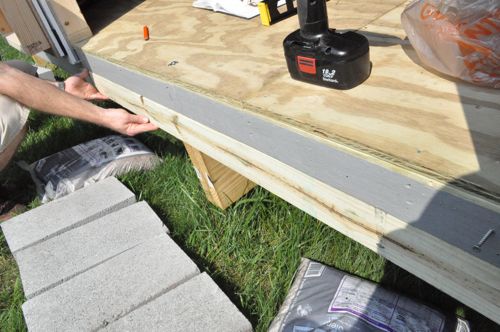 Using lag screws we anchored the ledger board, taking care not to obstruct the locations for our ramp stringers.
We estimated the slope for our ramp and staked out the area. Next we measured the diagonal distances to make sure we were square with the shed. Next we dug a shallow (~ 4″) hole for the concrete blocks.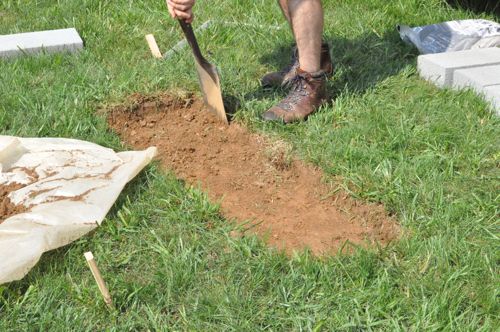 We spread paver base to set and level each block, keeping everything straight and tight.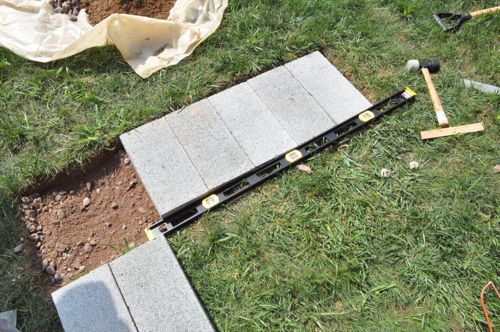 For further support, we attached a board positioned just below the stringers.
We grabbed a piece of scrap and used it to mark the cut so the stringers would be fully seated on the concrete block.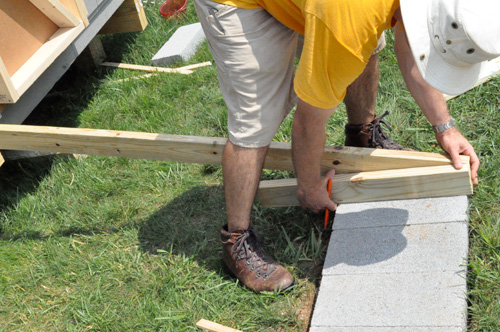 And we used a square to mark a line on the stringers adjacent to the ledger board.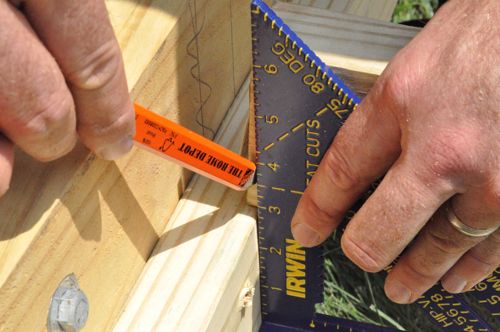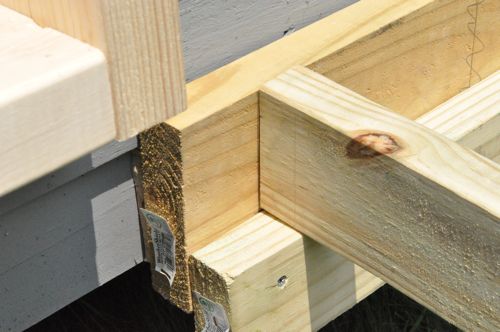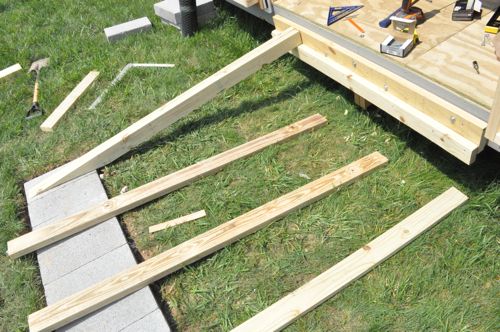 We blocked in between the stringers and used a Ramset to drive anchors through and into the concrete blocks.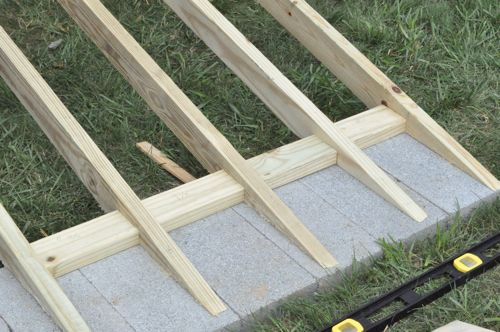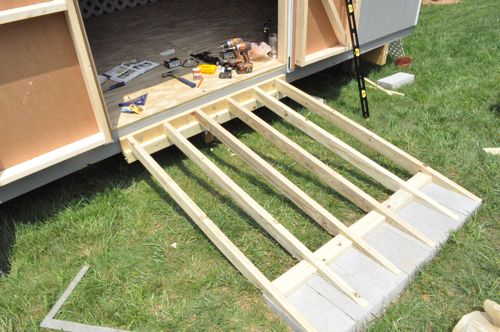 We cut the deck boards to length, pre-drilled holes and screwed the boards to the stringers. For the last couple of boards we used concrete anchors.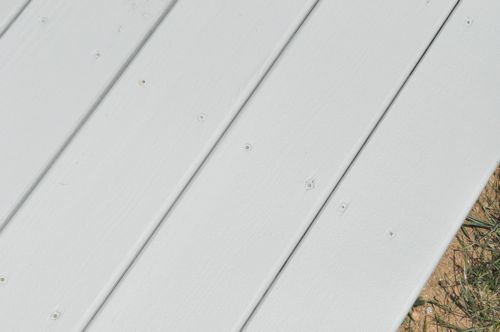 Lastly, we painted the ramp to match the shed.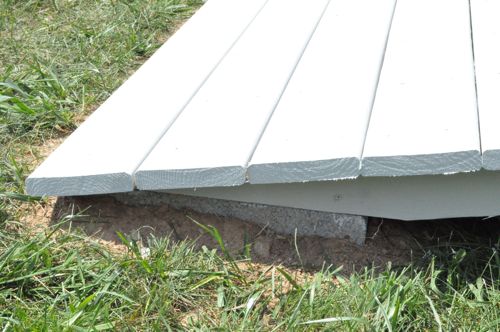 This ramp is strong. It can definitely handle a riding lawn mower, and it looks pretty darn good too.  That's how you build a shed ramp.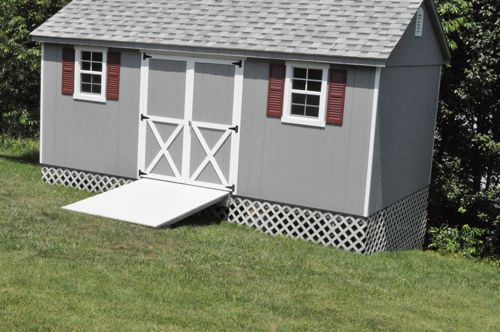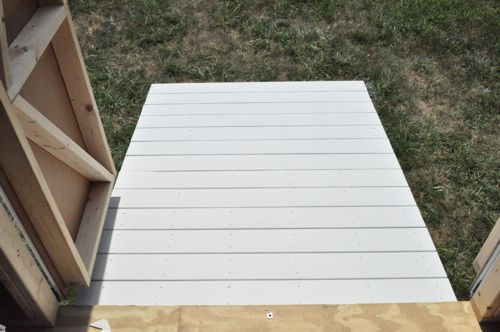 Ethan Hagan is the primary editor at One Project Closer. He spends most of his days shadowing real contractors on actual job sites and most of his nights writing about the experience. Check out their expert guides like How to Pour a Shower Pan. If you're looking to save a few bucks on your next home improvement project, peruse their list of Coupons for Home Depot.